ABOUT ME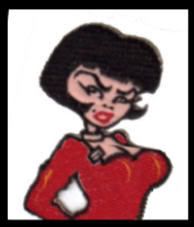 My Blogs allow me to rant and rave about movies, scrapbooking, motherhood, saving money, and whatever else I'd like. I'm finding it to be a great release for me. I hope that others enjoy it as well.


Click my name to find out fun facts about Moi

A few weeks ago, I posted about a great site I found to
increase traffic to your blog
called
Blog Explosion
. You can read it
here
if you missed it. Since then, I've had quite a few people sign up via my site and I want to thank them for that.
Just so you know, Blog Explosion can take a little while to approve your blog but you can earn credit surfing others blogs while you wait. That way, you'll have credit to assign to your blog when it is approved.
For anyone who hasn't signed up yet, you can click this link below to do so now if you'd like. It really has helped my traffic "explode". It's free to join and there are no gimmicks. Just browse or "surf" others blogs to get credits to apply toward getting traffic to your blog. It's as simple as that.
I also wanted to tell you guys about a new site I found that is very similar to Blog Explosion, called Blog Soldiers. I only just joined myself but it looks promising.
Another site I found that has it's own spin on things is called
RoyalSurf
. It has a medieval theme to it with games you can play amongst surfing other sites. Personally though, I didn't care for it. While the other sites mentioned are blogs only,
RoyalSurf
is all kinds of sites and it ends up being a bunch of sites just trying to get you to sign up or buy something. I don't think I'll be spending any time there myself. I can see, however, how some might like the games there. They're more role playing, Dungeons and Dragons type games.
Hope this helps.