ABOUT ME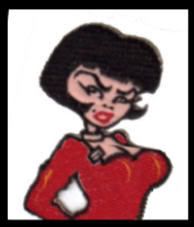 My Blogs allow me to rant and rave about movies, scrapbooking, motherhood, saving money, and whatever else I'd like. I'm finding it to be a great release for me. I hope that others enjoy it as well.


Click my name to find out fun facts about Moi

Every year, countless occasions go by where I have great ideas at the last minute, too late to actually do any of them. With my son, Jaxon, I am determined not to let this happen. Jax turns 1 in October and though I have a lot of time, I am eager to get started planning.
While I do consider myself pretty creative and pretty crafty as well, I don't want to over-look anything that I may not think of because this is my first time around. So, I'm scouring the internet looking for ideas and hoping that you all might share your tips as well.
I make and sell invitations so I'm not worried about those. I just need to pin down my theme first. I'm thinking story time. This was going to be Jax's room theme, but we went with jungle instead; but I still love the idea of story time.
I could probably make invitations by altering old
Golden Books
. Just gut the insides and line with some scrapbook paper and we may have the beginning of something.
I've also thought about narrowing the theme to specific stories or even authors, like Dr. Seuss. We could have a lot of fun with the cake for that theme. My husband suggested Willy Wonka with Golden ticket invites. I might hold off on that until he gets a little older and can enjoy all the sweets that would accompany that idea.
We can think of lots of ideas for older kids because frankly, my husband's not too far off from a big kid himself. I'm just at a loss when it comes to baby themes though.
So far, I haven't had any luck I don't want to just buy a birthday in a box, though the packages I've seen available do make it tempting. What I want is to do something crafty and heartfelt, for this birthday especially. Does anyone have any ideas or know of any good resources out there?
Labels: Motherhood
|