ABOUT ME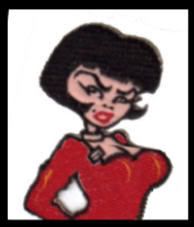 My Blogs allow me to rant and rave about movies, scrapbooking, motherhood, saving money, and whatever else I'd like. I'm finding it to be a great release for me. I hope that others enjoy it as well.


Click my name to find out fun facts about Moi

I have found myself spending a lot of time over at
blogexplosion.com
. It is a great way to get traffic to your blog and there are several fun ways to do it.
You can surf others blogs, each time earning traffic to your own blog. So, the more you surf the more you will be exposed to other surfers. You can also play games. I personally like
Blog Tycoon.
Blog Tycoon is very much like regular blog surfing except that there are levels. In these levels you could potentially earn a great deal of credits but you also run the risk of being detected during the levels and losing any credits you've earned while playing the game. I like to play this while I'm feeding my baby. I can surf easily with one hand and a click of my mouse.
They also have scratch off tickets you can "buy" for only 1 credit each, but I haven't had any luck with them.
My favorite of all the "games" is
Battle of the Blogs
where you can compete against other blogs for credits. If you were to check out the site, I'd hope you'd vote for my blogs. My username is Callmekelly. I actually have a few blogs you can check out if you'd like. They're listed
here
.
If you're competing on Battle of the Blogs and would like a vote, let me know. Or who knows, maybe we'll battle. It's all in good fun really. I mean it's just credits, not money. I, personally, find it motivating to try and make my blogs as nice as possible. I know that when I'm voting on other blogs, I tend to be drawn toward the more visually stunning rather than content. Content is important but when you may only be looking for a short time, it's the visual statement that seems to leave an impression. I'm still working on mine. Let me know what you think so far. I'd appreciate it.