ABOUT ME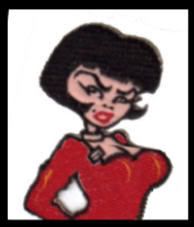 My Blogs allow me to rant and rave about movies, scrapbooking, motherhood, saving money, and whatever else I'd like. I'm finding it to be a great release for me. I hope that others enjoy it as well.


Click my name to find out fun facts about Moi

Word on the street is that the tv show,
ER
is finally coming to an end. I am surprised, however, to hear that it is still on. I could have sworn it ended 10 years ago, when I stopped watching it. So, to find out that it will have gone 15 seasons before it's end is crazy to me. All I can say is thank goodness for
House
and
Grey's Anatomy
, or who knows what
ER
fans would do now.
Personally, I'm sick of all the hospital dramas and law dramas too for that matter. I've watched
House
and it is what it is. I won't say anything bad about it or my sister would kill me. I don't really have anything bad to say. It's just not my thing.
I watched
Grey's Anatomy
up until the whole Isaiah Washington thing. The fact that they kept him on the show for as long as they did after what he said about his co-star, T.R. Knight, that turned me off the show forever.
Like I said, I even liked
ER
for awhile but it turned into a soap opera with characters that changed every week and the original cast is what made the show for me.
I gave up my daytime soap operas too. I used to watch all the ABC soaps, including
Loving
, which isn't on anymore. The Nico & Cecily storyline was the best. Nico was played by Maurice Benard, who now plays Sonny Corinthos on General Hospital, another soap I used to watch. In fact, I named my son Jax, a character played by Ingo Rademacher on the show. It's not why I named my son that but it definitely went through my mind when I thought of it.
I also watched
All My Children
, but the hardest soap opera for me to give up was
One Life To Live
. Though, I have to say it was much easier after the original Todd Manning, Roger Howarth, left the show. Still, I hung on for quite awhile after that, hoping he'd come back I guess. It didn't happen and now I think he's on
As the World Turns
. If he were to come back to OLTL, then who knows, they might win back a fan.
I could just watch him on his current show but it was really the combo of him playing that character and following it from the beginning. Oh well, it's probably for the best. This all fits into my quest to stop watching so much tv.
Labels: TV
|