ABOUT ME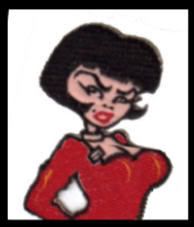 My Blogs allow me to rant and rave about movies, scrapbooking, motherhood, saving money, and whatever else I'd like. I'm finding it to be a great release for me. I hope that others enjoy it as well.


Click my name to find out fun facts about Moi

Last night, I went back to CVS because I had some coupons about to expire. I got:
2 pckgs Pampers. $8.99 a piece. So, $17.98-$2 coupon FIP=$15.98.
3 Pringles. .88x 3-.30 coupon FIP=$2.34.
Dawn. .88-.50 coupon FIP=.38
Colgate TB. $3.99-$1 coupon FIP. =$2.99 got back $3.99 in ECB
$1 Profit
2 NatureMade Vitamins $8.48 (4.29 + 4.19). BOGO so -$4.19 and -$8.48 I had in coupons for the vitamins for a
profit of $4.19
.
10 more free pics like I explained
here
.
Subtotal=$17.50
-$5 ECBs from last time
-$9 in CVS coupons found various places.
=$3.50 plus tax OOP
That's $3.50 for all of this including 2 things of diapers. Don't forget I also got $3.99 in ECBs for next time. I can't wait! Though I think I'm going to Walgreens next.
**Hot Deal**
At Walgreens you can get a free 8 x 10 photo on-line if you use the code 4MOM at checkout. The deal ends tomorrow, May 7th so act fast. Thanks,
Be Thrifty Lik
e Us for the tip. Frame these and they would be great mother's day gifts.
Labels: $$$ Saving Tips
|