ABOUT ME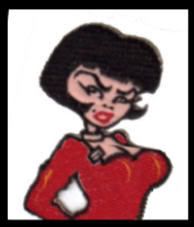 My Blogs allow me to rant and rave about movies, scrapbooking, motherhood, saving money, and whatever else I'd like. I'm finding it to be a great release for me. I hope that others enjoy it as well.


Click my name to find out fun facts about Moi

Save $10 when new customers use Google Checkout at
Buy.com
. Personally, I'm going to try and find something as close to $10 as I can with free shipping for a possible free gift. OFFER EXPIRES 6/30/08.
Here's a tip for those of you who partake in the great deals you can get on
NatureMade vitamins
via CVS and Walgreens, like the one I got
here
. There are codes on the bottles that you can use at NatureMade.com to get $5 and $7 coupons sent to you.
There are also codes on the
Coca-Cola
products that can use to get some good rewards
here
. I've gotten a poster and a calendar thru Kodak so far, but I've got tons of points I haven't spent yet. I did have to pay shipping which sucked, but I'm still glad I did it.
Pampers
has "
Gifts to Grow
" points found on their products that can also be used towards rewards, such as toys, other diapers, books, photos, gift cards, etc. I try and stay loyal to Pampers, but sometimes I just have to buy what I can get the best deal on, even though I prefer Pampers over all others. Read more about that
here
.
Sign up at
Red Robin
here
and get a gift plus a free burger on your B-day
Join
Home Depot's
Garden Club
here
and get coupons sent to your email
Labels: $$$ Saving Tips
|