ABOUT ME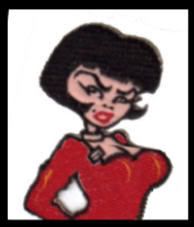 My Blogs allow me to rant and rave about movies, scrapbooking, motherhood, saving money, and whatever else I'd like. I'm finding it to be a great release for me. I hope that others enjoy it as well.


Click my name to find out fun facts about Moi

It's that time again, my son, Jaxon's B-day. This year we're doing dinosaurs because he loves them. Here's some stuff I found:
Family Fun
had this cool balloon idea that I think I'll use because, frankly, I like homemade things better than store bought (if you couldn't tell by now).
Tons of
Dinosaur Printables
@ Kaboose. I'm thinking I could blow them up and maybe do some wall art. Kaboose also has instructions for a super easy
erupting volcano
and
Coffee Ground "Fossils"
You can get free downloadable
3-D paper crafts here
.
I found these cute Thank You cards at
Baby Face Design
. She has a lot of cool party items for sell on her site.
I also found some dinosaur things, not necessarily for the party, but thought my son my like them anytime:
Free printable
Dinosaur memory game
. Just print, attach to some card stock or whatever and there you go.
FishGoth has some pretty involved
origami dinosaurs
(just click on pics for instructions).
I tried to find the perfect dino hats, but didn't have any luck. I did find this
hat
to the right that is pretty good, but I'm still looking to see if there's something better.
Labels: Crafting, Holiday/Events
|