ABOUT ME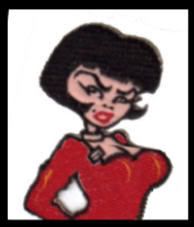 My Blogs allow me to rant and rave about movies, scrapbooking, motherhood, saving money, and whatever else I'd like. I'm finding it to be a great release for me. I hope that others enjoy it as well.


Click my name to find out fun facts about Moi

I don't usually post on jewelry because I don't wear alot of it, but I came across these things and even I like them.
I love the stuff at
HeadlessTessDIY
on etsy.
Devil and Mouse
has some great macabre jewelry that is perfect for Halloween. Of course, I'd wear them anytime.
Tattoo inspired jewelry by
Orangyredink
at etsy. I love it. I have a couple tattoos myself and think this is a great alternative to the pain of the real ones.
Labels: Web Sites
|