ABOUT ME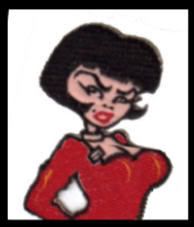 My Blogs allow me to rant and rave about movies, scrapbooking, motherhood, saving money, and whatever else I'd like. I'm finding it to be a great release for me. I hope that others enjoy it as well.


Click my name to find out fun facts about Moi

With my previous post, you can see I displayed what code to use to create meta tags. Now, usually if you try and cut and paste HTML code into a post, it won't show up. However, I found a site that makes it really easy.
All you have to do is take the code you want to use and paste in the top box
here
, hit "enter" and it will give you what you need to paste into your post.
Labels: Blogging
|