ABOUT ME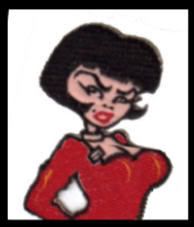 My Blogs allow me to rant and rave about movies, scrapbooking, motherhood, saving money, and whatever else I'd like. I'm finding it to be a great release for me. I hope that others enjoy it as well.


Click my name to find out fun facts about Moi

It's that time again. I was looking for a place to get some free prints and I learned that CVS has 50 free prints (20 when you create an account here @
CVS Photo
& 30 when you add your CVS ExtraCare card #). You should go through the link they send to your email once you register.
Couponing 101 had some
additional freebie photos
. 50 was enough for me, so I stopped there.
Also, according to
Couponing 101
, Old Navy is supposedly re-setting a $75 off $00 purchase coupon tomorrow.
Labels: $$$ Saving Tips
|