ABOUT ME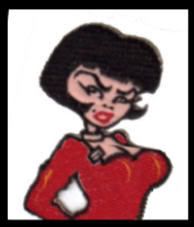 My Blogs allow me to rant and rave about movies, scrapbooking, motherhood, saving money, and whatever else I'd like. I'm finding it to be a great release for me. I hope that others enjoy it as well.


Click my name to find out fun facts about Moi

I'm sure a lot of you watched the Barbara Walters interview with Patrick Swayze. The story hits too close to home for me. For those who don't read my other blogs, I lost my father to cancer 2 1/2 years ago. His was a 9 month battle. By the time he realized he had lung cancer, it had spread throughout his body and the doctors didn't leave us with any hope. They didn't even advise going through chemo. Now that's hard to swallow that, not only do you have cancer, but the doctors don't even suggest medical help.
Still, I was in major denial. Nothing could ever happen to my daddy. He's invincible. Well, he certainly was the strongest person I'd ever known but the reality is that we're all susceptible to death. Cancer though, that's a hard way to go.
My dad had lost his brother and his sister to cancer when he was younger so he knew, and he'd even told me about it, but I could never have imagined.
Don't get me wrong, I've been around death. I've lost friends, all my grand-parents, my half brother, aunts, uncles, and the list goes on. Nothing prepared me for this.
My heart goes out to Patrick Swayze, his family and everyone else who's been touched by cancer.
No one ever loved their dad more.
Labels: Personal
|