ABOUT ME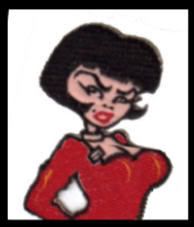 My Blogs allow me to rant and rave about movies, scrapbooking, motherhood, saving money, and whatever else I'd like. I'm finding it to be a great release for me. I hope that others enjoy it as well.


Click my name to find out fun facts about Moi

Put your kids face on the cover of Parenting Magazine. Step by step guide
here
.
Note that you can do this on your own with photo software. I mention it because with Valentine's Day coming up, there are tons of things you could do with this.
To the right is an example of one I did for X-mas 2007.
Now, for the more thrifty giver, with less time on your hands,
here
are some tips on saving money on tickets to concerts, movies, etc.
Labels: $$$ Saving Tips, Crafting, Movies, Web Sites
|