ABOUT ME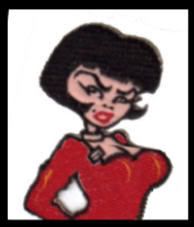 My Blogs allow me to rant and rave about movies, scrapbooking, motherhood, saving money, and whatever else I'd like. I'm finding it to be a great release for me. I hope that others enjoy it as well.


Click my name to find out fun facts about Moi

In honor of the inauguration, get
Obaminized
with this site that takes your photo and does it in the same likeness as Obama's.
Not to be outdone by the
Simpsonizer
that turns your pics into Simpsons characters. Or turn your pics into comic strips at
comeeko
Dumpr
has some cool stuff you can do with your photos. Mostly fun stuff. If you want the really cool stuff, there is a small fee, but it's still worth checking out the free stuff.
Graphita
has some playful ways to personalize your photos, much like
pikipimp
.
You can join
Flauntr
and get 30 prints for free! Voucher Code: FREEPRINTS.
This is just the beginning of this list. I intend to add more as I find them myself.
Labels: Scrapbooking, Web Sites
|