ABOUT ME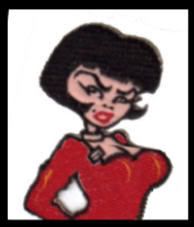 My Blogs allow me to rant and rave about movies, scrapbooking, motherhood, saving money, and whatever else I'd like. I'm finding it to be a great release for me. I hope that others enjoy it as well.


Click my name to find out fun facts about Moi

Sorry, this has to be quick. SpicyBugz World has some great holiday recipes that I just had to share. I found them on Blog Explosion. Go
here
to check them out. Hope you enjoy. I know I will.
Labels: Home
|