ABOUT ME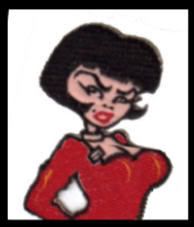 My Blogs allow me to rant and rave about movies, scrapbooking, motherhood, saving money, and whatever else I'd like. I'm finding it to be a great release for me. I hope that others enjoy it as well.


Click my name to find out fun facts about Moi

After seeing prize codes listed on Mommy Gets Paid's blog (see blogroll), I decided to check out what it's about. Turns out the codes are for a site called
Points and Prizes
.
From what I gather so far, you can search sites to find code words that earn you points. These points are used towards free prizes (shipping is supposedly included), making them completely free.
The words are really easy to find and the sites are legitimate, not like some of these things that just send you to sites trying to sell you something. It looks like the words earn around 250 points each, so don't be put off by the prizes points being in the 1000's. Get 500 points for signing up.
Today's words (you can only do 5 in an hour):
SHEER
CHEESE
EPIC
MAJOR
MISSILE
SPARE
RUSH
FORUM
GOLD
WRITER
DIVING
PRIZE
There are a bunch of other features on the site, such as contests, freebies and coupons. I haven't had time to do too much other than get the codes today, but I'll let you know if I find any good stuff.
Labels: $$$ Saving Tips
|