ABOUT ME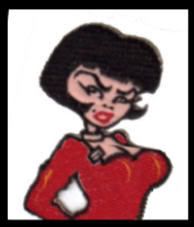 My Blogs allow me to rant and rave about movies, scrapbooking, motherhood, saving money, and whatever else I'd like. I'm finding it to be a great release for me. I hope that others enjoy it as well.


Click my name to find out fun facts about Moi

I wasn't really excited about the deals this week so I was in no rush to get them, but I ended up with a couple good ones.
Johnson's Buddies Bars
.99 each. I used 2 $2 off 2 Johnson's no more tangles shampoo, conditioner products -or- Johnson's Buddies products found
here
and 1 $1 off Buddies products
here
. So all 5 were
FREE!
If you buy 2
Garnier Nutritioniste
products, you get $10 ECBs. So, I bought the 2 Garnier Nutri-Pure Microbead Cream Scrubs for $5.99 each, suggested by Money Saving Mom. Roughly $12 and I used 2 $1 off coupons from the paper, plus a
$3 off $15 CVS coupon
, making it free plus
$3 PROFIT.
Select Nivea for Men products on sale 2/$10. Buy $10 worth get $5 RR, plus I had 2 $2 coupons found here. I paid $1 for both products shown.

**Hot Deals** $5 off $20 at Walgreens Friday the 13th only found here. Of course, I just went and Walgreens is really on my last nerve so I may not go myself.
Rebate for Zout up to $4 here. Expires 10/31/08. Thanks to The "Cent"sible Sawyer for both these deals.
Labels: $$$ Saving Tips
|