ABOUT ME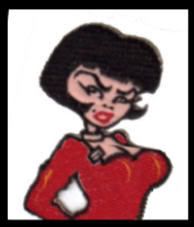 My Blogs allow me to rant and rave about movies, scrapbooking, motherhood, saving money, and whatever else I'd like. I'm finding it to be a great release for me. I hope that others enjoy it as well.


Click my name to find out fun facts about Moi

So, I heard John Travolta was on Oprah's
The Big Give
. If you've read my previous rants, you'd know how sick I am of seeing Oprah bring her rich friends on her shows. It's just ridiculous. What does John Travolta flying a plane and doing a little dance have to do with
The Big Give
?
Are you hard up for something to do John? How about you get together with Oprah when she's doing all her shows on
going green
; and maybe you can learn a thing or two about how harmful the joyrides in your private jets are to our planet.
Labels: TV
|