ABOUT ME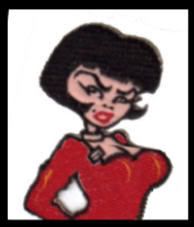 My Blogs allow me to rant and rave about movies, scrapbooking, motherhood, saving money, and whatever else I'd like. I'm finding it to be a great release for me. I hope that others enjoy it as well.


Click my name to find out fun facts about Moi

Affiliate programs create a partnership between the blogger and a business. On my blog,
On My Lists
, I have teamed up with Amazon for instance. So if you look over in my
shopping
area, you will see my "
Amazon Store
". When someone buys something from my Amazon store or from the links on my blog, I get a percentage of that sale. There are certain affiliate programs that pay you per click, or everytime someone clicks on the link you've provided on your blog.
Basically, all of the banners and ads that you see advertised on people's sites are affiliate programs that can potentially earn the blogger money.
Commission Junction
is a site where you can sign up for affiliate programs with relevant merchandise for your blog. I signed up there after it was referred to me by a trustworthy source.