ABOUT ME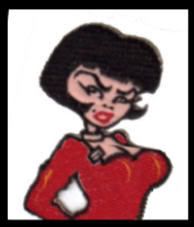 My Blogs allow me to rant and rave about movies, scrapbooking, motherhood, saving money, and whatever else I'd like. I'm finding it to be a great release for me. I hope that others enjoy it as well.


Click my name to find out fun facts about Moi

I actually added a label cloud (like the one below) to my first blog,
Green Alert
, using this
article
on how it's done.
It turned out to be super easy, but I've since changed my whole layout. Still, thought I better post this in case I want to re-do it and forget how. Hope it helps anyone wanting to give it a try.
Labels: Blogging
|