ABOUT ME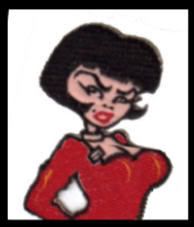 My Blogs allow me to rant and rave about movies, scrapbooking, motherhood, saving money, and whatever else I'd like. I'm finding it to be a great release for me. I hope that others enjoy it as well.


Click my name to find out fun facts about Moi

I do watch America's Next Top Model and have since the beginning, but I cannot stand Tyra Banks. Now I'm hearing that she's some sort of gay icon and I don't get this at all. I find her to be just plain annoying. Mind you I'm not gay but if you are and want to explain it to me, please do. If I couldn't record the show and fast forward through her parts, I couldn't watch the show at all.
Labels: TV
|