ABOUT ME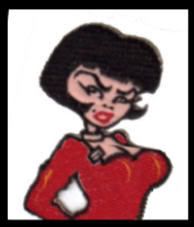 My Blogs allow me to rant and rave about movies, scrapbooking, motherhood, saving money, and whatever else I'd like. I'm finding it to be a great release for me. I hope that others enjoy it as well.


Click my name to find out fun facts about Moi

I had signed up for
emusic
.com, advertised with
Netflix
, where you can get 35 free music downloads. It sucked. I mean I like to think I have a wide variety of music knowledge and taste, but the choices there were too obscure. They didn't have any big name artists that I wanted and not
alot
of middle of the road artists either. I ended up cancelling before the trial even ended and still had songs remaining because there just wasn't enough selection to make it worthwhile. Personally, I don't have hours to spend searching for decent songs.