ABOUT ME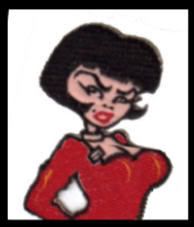 My Blogs allow me to rant and rave about movies, scrapbooking, motherhood, saving money, and whatever else I'd like. I'm finding it to be a great release for me. I hope that others enjoy it as well.


Click my name to find out fun facts about Moi

It's been awhile I know. Turns out having a 2 1/2 year old is hectic. I've come out of hiding though and found this new auction site, Listia, where you exchange credits instead of money. Being that everything is free, it may not be the best auction site you'll ever go to, but it's worth checking out.
If you sign up using my link below, you'll get an
extra 50 credits
on top of the credits they already give you for joining. You don't even have to give your credit info to sign up.
Labels: $$$ Saving Tips, Web Sites
|