ABOUT ME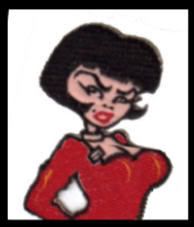 My Blogs allow me to rant and rave about movies, scrapbooking, motherhood, saving money, and whatever else I'd like. I'm finding it to be a great release for me. I hope that others enjoy it as well.


Click my name to find out fun facts about Moi

Here are my top 3 guys who happen to be my top 3 in general. When they were first showing the contestants who had made it, I thought the women looked strong but I've since changed my mind. I actually love the men this year. They make me glad that my family forced me to watch, I'm sorry to say.
David Cook is from my state, Missouri but on his myspace it shows that he lived in Tulsa Oklahoma. That's OK with me because I used to live there too.
Michael Johns is an Aussie and I love Aussie's.
Jason Castro, he's a genuine sweetheart; unlike David Archuleta. Something about him comes off as cocky. Maybe he should be because he's so young and so good but I'd rather him just be openly cocky than secretly so.
These are my favorite ladies on the show:
Amanda Overmyer, aka "the rocker chick". I like her but doubt she'll make it the whole way.
Carly Smithson- she's good, very Celine Dion
-like
Brooke White- she doesn't sing my favorite type of music (Carly Simon, Joanie Mitchell etc.) but she knows who she is and I like that about her. It's really the same thing with Jason Castro. I like him but he's not normally my style.
Labels: TV
|