ABOUT ME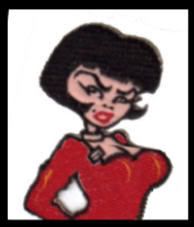 My Blogs allow me to rant and rave about movies, scrapbooking, motherhood, saving money, and whatever else I'd like. I'm finding it to be a great release for me. I hope that others enjoy it as well.


Click my name to find out fun facts about Moi

Last year was the first in my husband's 10 years together that we did not take a vacation. This year, we're going to Savannah, Georgia. This is one area of the country we've yet to really explore.
Here are some travel sites I enjoy and/or found helpful:
Roadside America
shows you the "offbeat tourist attractions".
Intrepid Travel
is "for travellers with a yearning to get off the beaten track, Intrepid opens up a whole new world of adventure travel."
Along the lines of adventure and fun while traveling,
High Trek Adventure
"is an unique urban race where brains beat brawn! Teams of 2 solve clever clues and face fun challenges all while navigating the urban landscape via foot or on public transportation! It's a scavenger hunt, with all the thrills of the amazing race, mixed in with trivial pursuit, throw in a mini road race and add a dash of cat-and-mouse. And voila! You've got High Trek Adventure"
AWA (
Active World Adventures
) gives you an extensive list of extreme sports with locations where they can be done. This list includes zorbing, which I would love to do. Basically, you roll down a hill in a huge plastic ball, like the one shown.
I first saw it on
the Amazing Race
and it's been on my things to do list since.
Theme Parks Online
gives a complete list of theme parks. Personally, I love, love, love theme & amusement parks!
Fuel Cost Calculator
tells you how much your trip will cost. This year, we're flying, but I love road trips because you can see so much more. Gas is definitely something to consider though.